Outdoor dog photography sessions are always fun! Whether it's in your dog's favourite park or in a scenic location in the Scottish highlands or the beach, my goal is to capture candid portraits showing your dog's personality. Let's create lasting memories!
For a £149 session fee you'll get:
consultation over the phone or in person
1-1.5 hour on location photography session
5 professionally edited photographs of your choice
social media files of chosen photographs (2048px on the longer edge)
A beautiful Folio Box (5x7") with all chosen photographs or £50 print credit to use on Wall Art. Folio Boxes come in various colours and materials, upgrades to bigger sizes available.
20 mile radius of PA1, additional charges might apply outside this area.
I want to offer an experience tailored specifically to your needs and budget.  Instead of fixed packages, I offer flexible upgrades to the number and sizes of prints you receive in your Folio Box. You can purchase extra pictures (complimentary prints included) for £15 each or in bundles of 5 pictures for £65.
For large framed prints, canvases and other, see my products section.
For details regarding booking, payments etc. see Terms & Conditions
So, you are ready for a photoshoot? Great, I'll briefly explain the usual process. Don't worry, it's very simple!
Step 1 - The Consultation
First, we will have a chat over the phone so I can get to know you and your pet. I've been working with many various pets over the years and I know they all have very unique personalities. My goal is to capture that on my photographs.
We will also discuss locations and time and date that will be most suitable for you and your pet. I have a list of fantastic locations around Glasgow, but I'm also open to new ideas. If you already have a perfect photo session in your mind – let me know!
We will meet at a location and this is where the fun part begins! The session usually takes around 1-1.5 hours where I take a mix of portraits and candid actions shots of your pet. Get ready for an exciting experience and get ready to get muddy! We all know Scottish parks are usually full of mud and who doesn't love that?
After the session I'll choose a number of pictures and present them to you via an online gallery. I'll usually select between 5 and 15 pictures. I'll fully edit one picture as an example of the editing style. After you choose your favourite ones, I will edit the rest of them.
The editing is a big part of the creative process that helps me create my unique photography style. I aim to provide all fully edited pictures within two weeks of the photoshoot. As part of the standard editing, I can remove collars and leashes (when possible) to achieve more natural look.
At this point we will touch on art products that you might be interested in. I provide complimentary prints of all chosen photographs, but the photos really shine when displayed on large format. Trust me!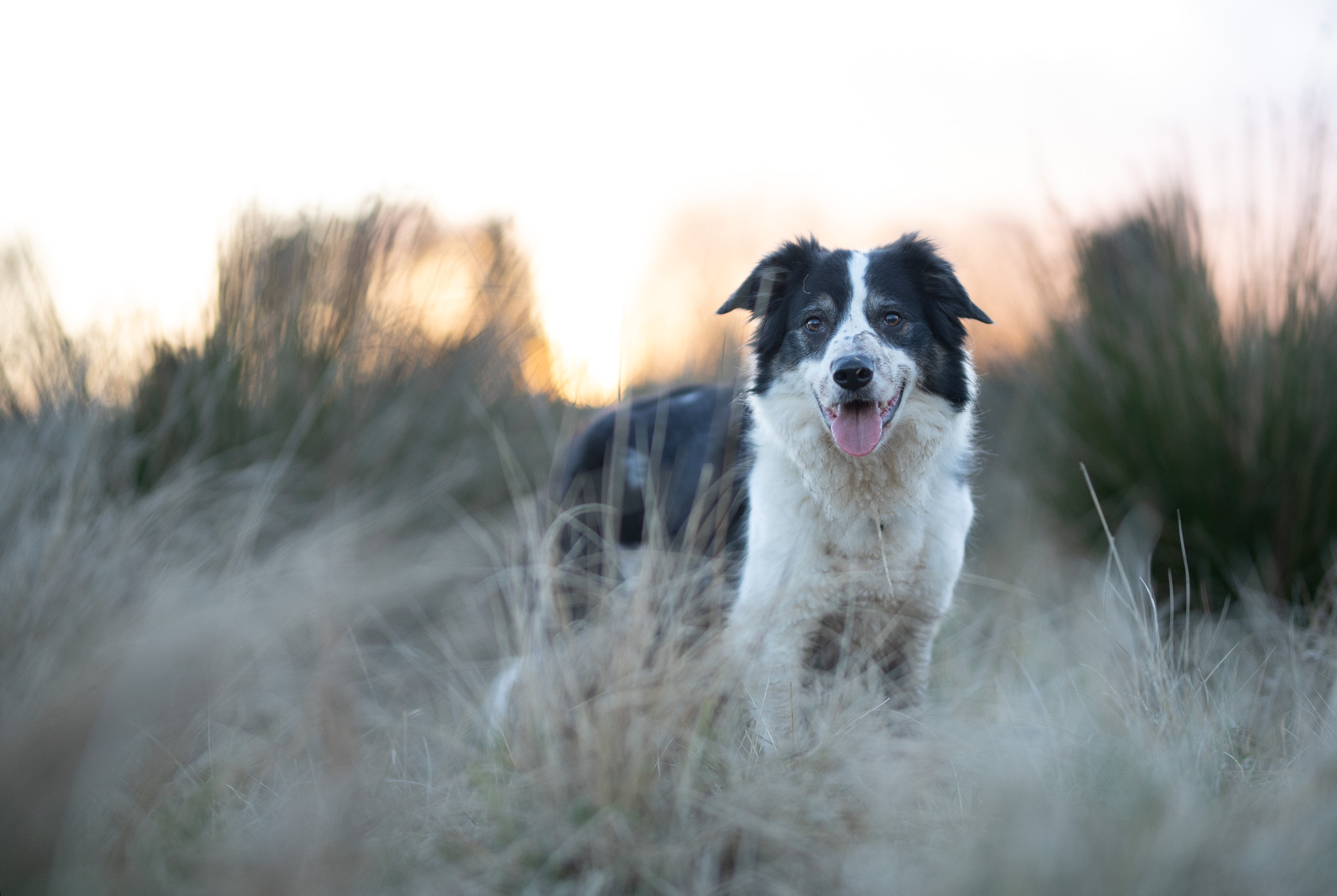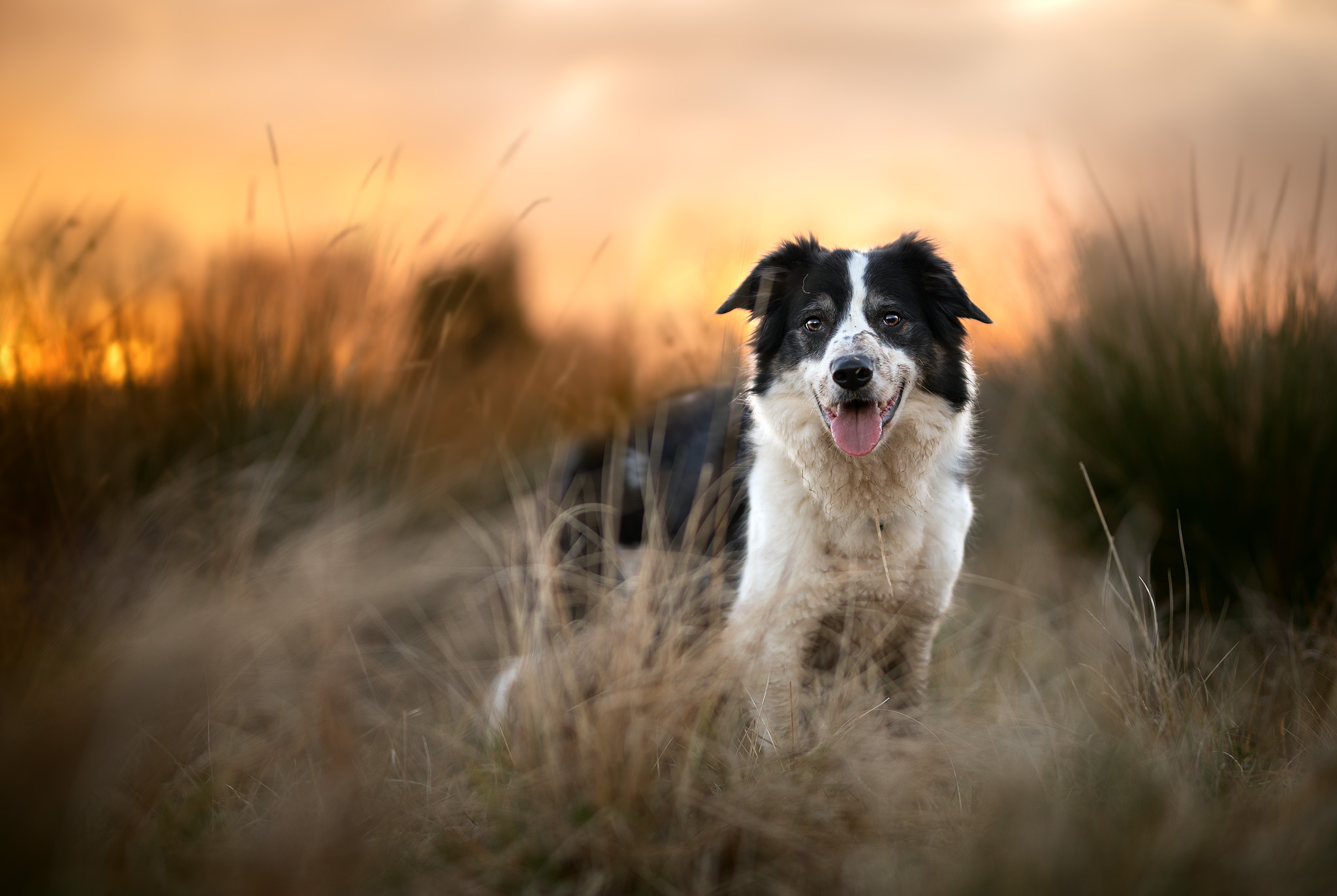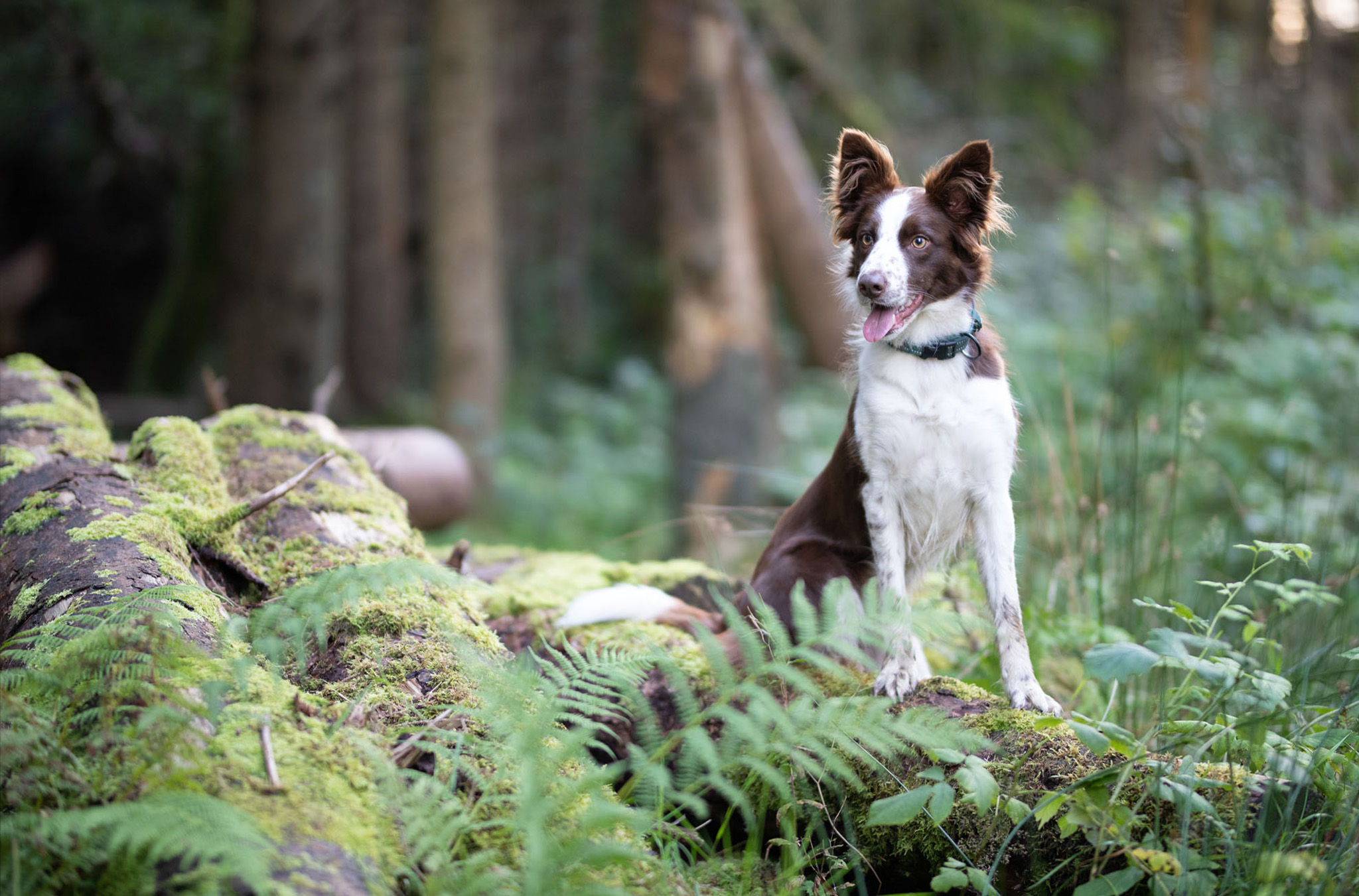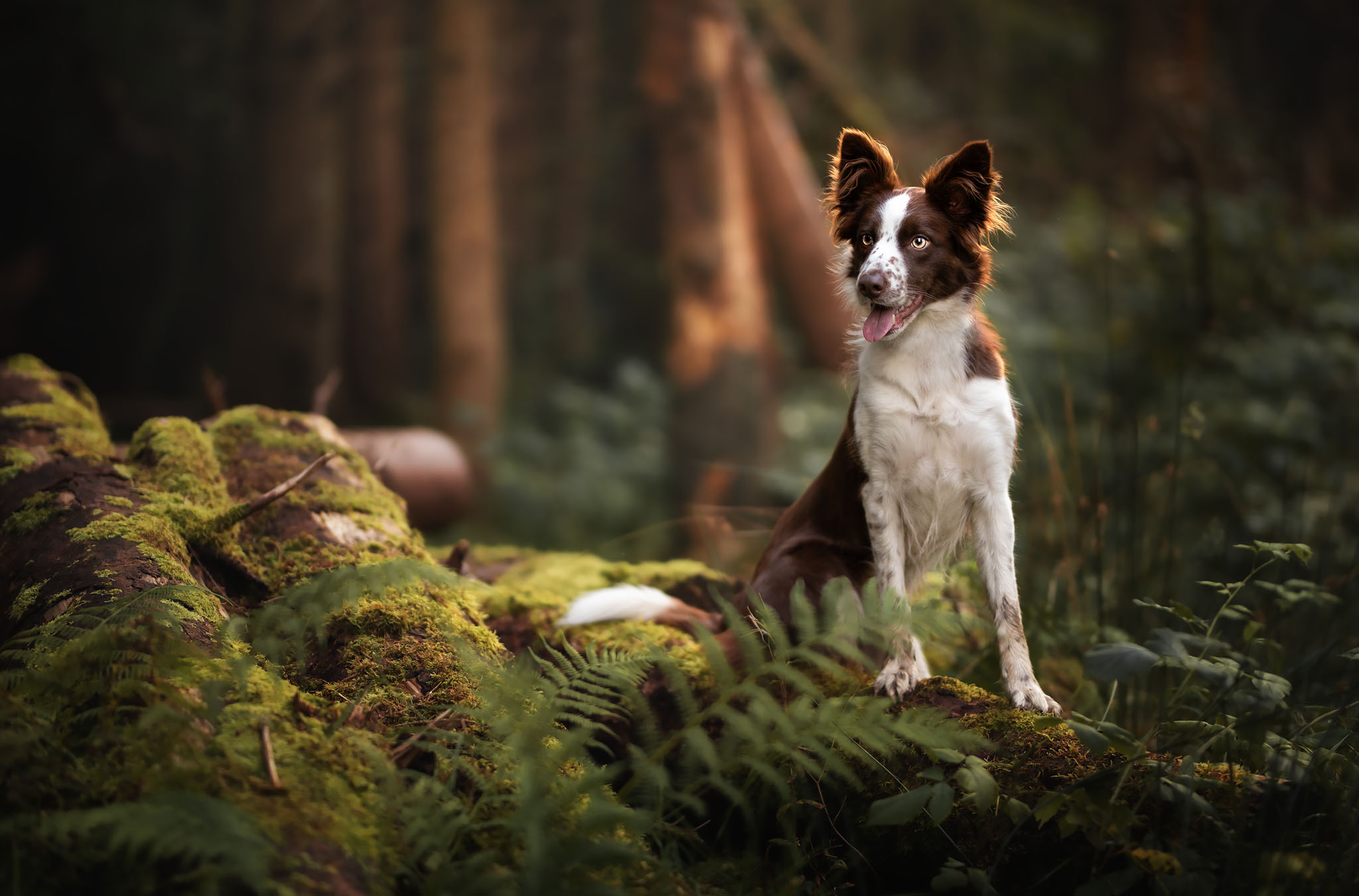 Once the pictures are edited I will present them to you in person. Then, we will discuss art products. As mentioned, I will provide small complimentary prints of all chosen photographs on high quality paper of your choice presented in a Folio Box.
Once, you've chosen your art products I will prepare the files and send then for printing. I use professional printing lab to ensure the highest quality of the prints that will look fantastic for years. Depending on the product, this process can take up to a couple of weeks, but in most cases the prints are ready in a couple of days.
What if the weather is bad?
I check the forecast the day before and a couple of hours before the session. If there's a small change of light rain, we can still go ahead. In case of heavy rain, we will move the session to another date (no additional charges).
What if my dog has to stay on a lead?
That's not a problem at all, after all your dog's safety is number one priority. If your dog has to stay on a lead, I suggest using a thinner lead and collar that can be easily removed when I edit the photos.
My dog gets excited during walks, what do I do?
If your dogs gets excited easily I suggest to go for a walk before the session to help your dog calm down. I would avoid strenuous exercise just before the session though to avoid heavy panting.
My dog can't sit still and/or doesn't know any tricks.
That's not a problem at all. I can take more candid photos while your dogs is exploring the surroundings. However, I suggest to try and teach your dog to sit or lay down before the session using positive training methods. Most dogs love to learn new things so it will be fun for both of you!
What should I take with me?
Take your dog's favourite toy and treats - they will be handy to get your dog's attention. I also suggest taking water for your dog and a small towel in case we need to get rid of that excess mud! Most of my sessions are in parks and forests, so recommend wearing a causal and comfortable outfit unless you would like to be in the photos as well.
My dog is nervous/reactive, can I still book a session?
It is vital that you let me know if your dog is reactive or nervous and what are their triggers, so we can plan ahead and choose the best location. Please note, that because most sessions take place in public parks, it is your responsibility to make sure your dog and other dogs and people in the park are safe.
Do you photograph other pets?
Yes! I have experience working with horses, cats as well as more exotic pets such as parrots and reptiles.
What's the best time for a session?
I work with natural light only and I tend to arrange sessions during so called "golden hour". The golden hour is the period period shortly after sunrise or before sunset. Overcast weather is preferred. However, that doesn't mean we are limited to this time of the day. Have a look at my gallery - there are plenty of pictures I took during the day and even in the harsh sunlight.